Soestdijk Palace is located between the villages of Soest and Baarn. Princess Juliana and Prince Bernhard lived there from 1937 until they died in 2004. In 1971 the palace became state property.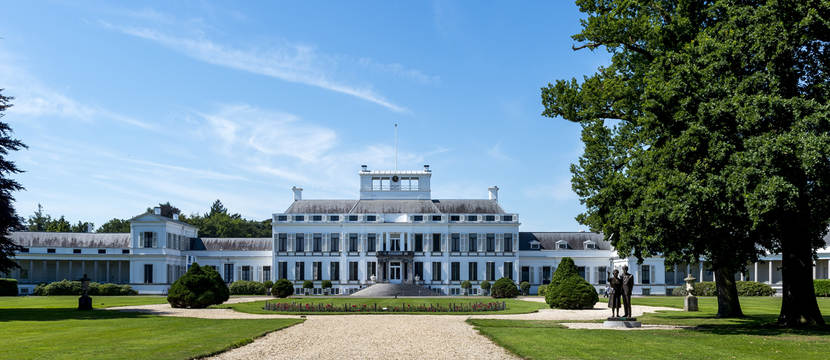 Since 1 March 2011 visitors have been welcome at Soestdijk Palace. In addition to offering tours on Friday, Saturday and Sunday, Soestdijk Palace hosts cultural events, private meetings and conferences, both Dutch and international. This was initiated by the Government Buildings Agency in response to requests for more opportunities to visit the palace and gardens.
New purpose
Now that Soestdijk Palace is no longer home to members of the royal family, the Government Buildings Agency is looking for a suitable new function for this listed building. Ideally, it should be given a public function or a combination of public and private functions. The palace, annexes and the surrounding park and woodland are treated as a unit in this regard.