Queen Juliana (1909-2004)
Princess Juliana married Prince Bernhard van Lippe-Biesterfeld in 1937. The couple had four daughters: Beatrix (born 1938), Irene (born 1939), Margriet (born in exile in Canada in 1943) and Christina (1947-2019). Both before and after the war, the family lived at Soestdijk Palace.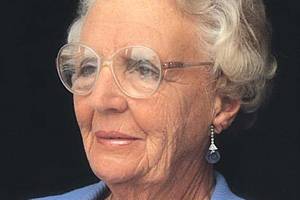 Queen Juliana ruled from 1948 to 1980. In 1980 she abdicated in favour of her daughter Princess Beatrix, who became Queen of the Netherlands. Following her abdication she was once again addressed as 'princess', in accordance with her wishes. Princess Juliana died on 20 March 2004. Her husband died some months later, on 1 December.