Education
King Willem-Alexander received his primary education at the Nieuwe Baarnse School in Baarn. He started his secondary education at the Baarns Lyceum and after moving to Huis Ten Bosch Palace in 1981 attended the Eerste Vrijzinnig Christelijk Lyceum in The Hague.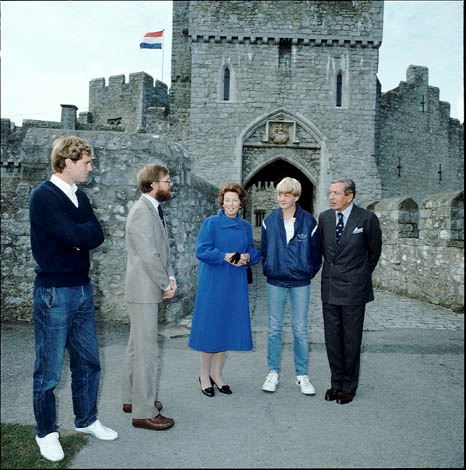 He completed his secondary education at Atlantic College in Llantwit Major in Wales, where he gained an International Baccalaureate in 1985.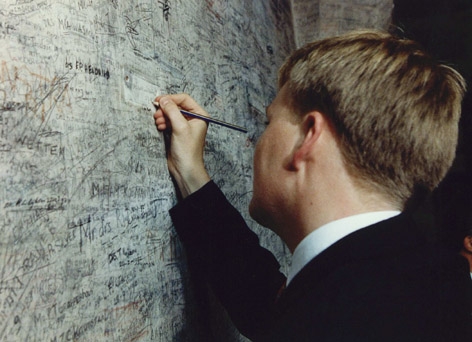 Military service
The King performed his military service in the Royal Netherlands Navy from August 1985 to January 1987. He received training at the Royal Netherlands Naval College in Den Helder, after which he served on board the frigates HNLMS Tromp and HNLMS Abraham Crijnssen. In 1988 he received refresher training, serving as a duty officer on board the frigate HNLMS Van Kinsbergen.
Leiden University
After completing his military service in 1987, the King enrolled as a history student in the Arts Faculty of Leiden University. His studies gave him a wide-ranging knowledge of a broad spectrum of subjects, including general and Dutch history, economic history, political science and constitutional law, EC law, international law, human rights and economics. He was awarded a degree in history in 1993. The King concluded his studies with a dissertation on the Dutch response to France's decision under President de Gaulle to leave NATO's integrated command structure. While he was at university, he was a member of the Minerva students' society.
Royal Netherlands Air Force
After graduating in 1993, King Willem-Alexander gained his Military Pilot's Licence with 334 Transport Squadron of the Royal Netherlands Air Force. In 1994 the King spent several months at the Netherlands Defence College, studying aspects of the work of the Royal Netherlands Army and Air Force.
Preparing to be King
After his studies and his military career, the King completed an intensive programme in which he became familiar with every facet of Dutch society. He studied the constitutional and legal systems and learned how central government and other authorities function. He visited European institutions, Dutch ministries and the High Councils of State. He then went on to complete an extensive introductory programme with the Dutch business community and an Advanced Development Programme at the Kellogg School of Management, Northwestern University, USA.