Programme of the abdication and investiture
On 29 April Her Majesty Queen Beatrix hosted a dinner in the Rijksmuseum attended by members of the Royal Family and other royal and foreign delegations.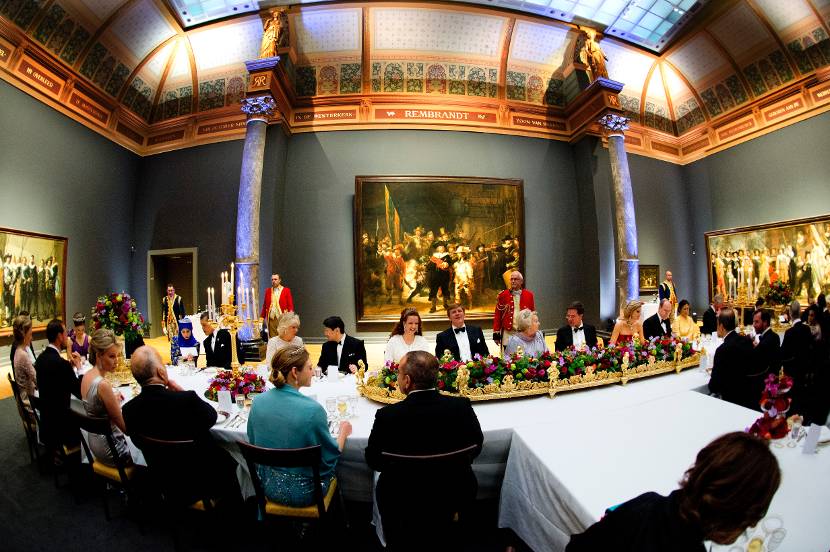 The following day, 30 April, began with the abdication of Her Majesty the Queen, in the Mozeszaal of the Royal Palace, Amsterdam. Among those present were the Presidents of the Senate and the House of Representatives of the States General, the Council of Ministers for the Kingdom, the Vice-President of the Council of State, the governors and prime ministers of Aruba, Curaçao and St Maarten and members of the Royal Family.
The Queen gave a short address. The Director of the Queen's Office then read aloud the instrument of abdication, which the Queen signed. The witnesses then also signed the instrument.
After the abdication ceremony, His Majesty King Willem-Alexander, Her Majesty Queen Máxima and Her Royal Highness Princess Beatrix appeared on the balcony of the Royal Palace, where they were joined a little later by Her Royal Highness the Princess of Orange and Their Royal Highnesses Princess Alexia and Princess Ariane.
In the afternoon the two Houses of the Dutch Parliament – the Senate and the House of Representatives – met in joint session in the Nieuwe Kerk for the King's swearing-in and investiture. The King delivered an address and took the oath.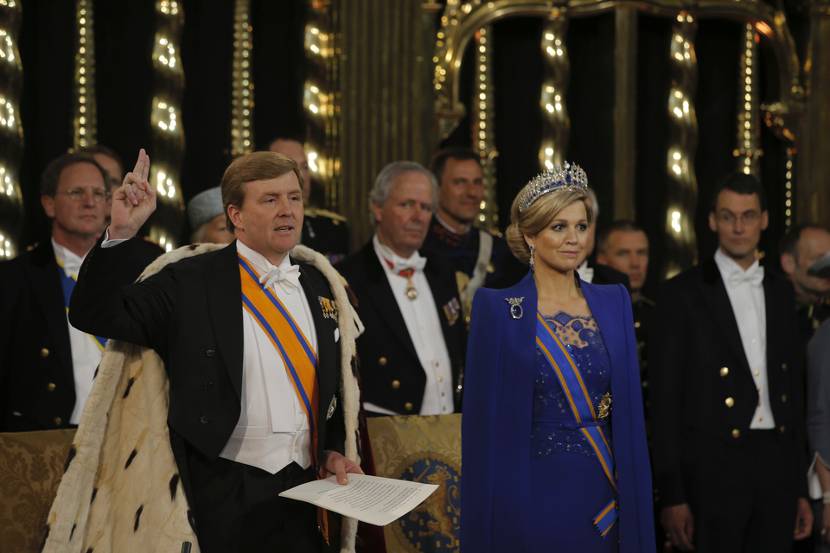 The guests then attended a reception in the Royal Palace, Amsterdam. In the evening, the King and Queen and their daughters sailed along the River IJ as part of a water pageant. The evening finished with a party.