Queen Beatrix (b. 1938)
Queen Beatrix reigned from 1980 to 2013. When she announced her intention to abdicate, Prime Minister Mark Rutte made a speech describing Queen Beatrix as universally respected for her exceptional dedication, knowledge and commitment.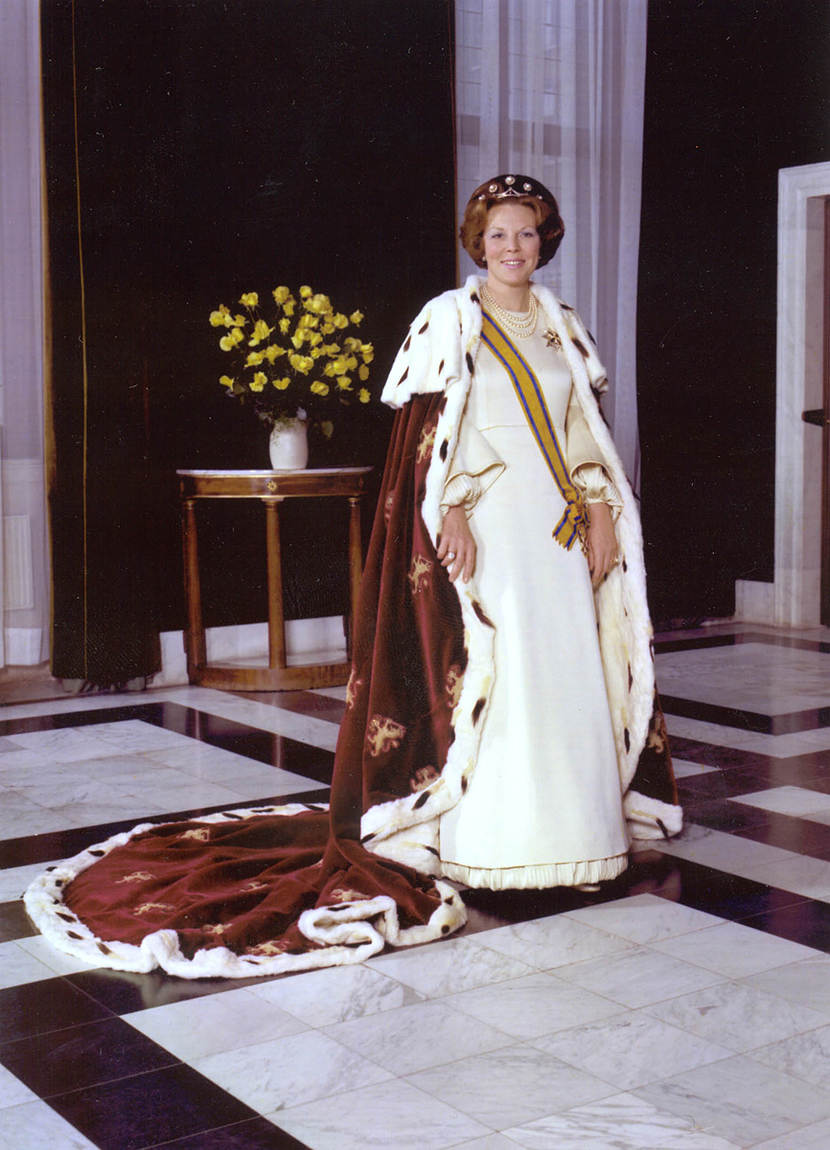 The last years of her reign saw a change in the monarch's role in the formation of a new government. Since March 2012 the House of Representatives, rather than the monarch, has played the leading role in this process. The new procedure came into play for the first time following the 2012 parliamentary election. Under the Constitution, ministers and state secretaries are appointed and dismissed by the monarch by royal decree, countersigned by the Prime Minister, and are sworn in in the presence of the monarch. In view of this constitutional role and at the request of the House of Representatives, the monarch may still be kept regularly informed of progress in the formation of a government.
In 1966 Princess Beatrix, as she then was, married Claus von Amsberg, a German diplomat. They had three sons: Willem-Alexander (b. 1967), Johan Friso (1968-2013) and Constantijn (b. 1969). Prince Claus died on 6 October 2002. From 1981 onwards, the family lived in Huis ten Bosch Palace, while Queen Beatrix used Noordeinde Palace as her place of work. Following her abdication she moved back to Drakensteyn Castle in Lage Vuursche, where she and her family had lived until 1981.