History
Over time the Nassaus of Breda were given ever more important offices by the Dukes of Burgundy and then by members of the House of Habsburg who ruled much of the Low Countries. Count Hendrik III of Nassau (1483-1538), for example, held high civil and military offices. He was also involved in the education of the future Emperor Charles V. He married the Burgundian noblewoman Claudia de Chalon, and their son René inherited the sovereign principality of Orange from his uncle Philibert de Chalon.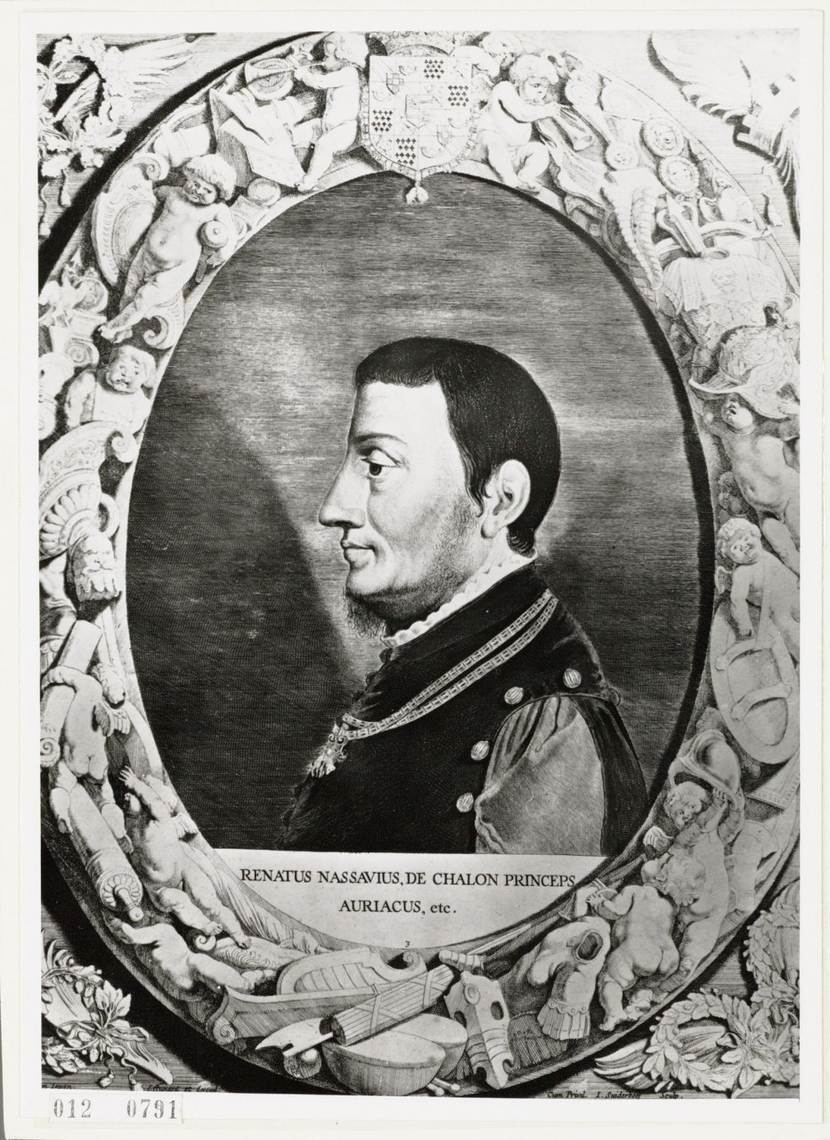 Principality of Orange
René de Chalon, the son of Hendrik III and Claudia de Chalon, inherited the sovereign principality of Orange from his uncle Philibert de Chalon. When René died childless in 1544, he left his estates to his German cousin William of Nassau (1533-1584), who, as Prince William I, founded the House of Orange-Nassau.
Orange is situated in the south of France and from 1163 onwards was a principality belonging to the House of Chalon. The motto 'Je maintiendrai' and the bugle horn that still feature in the coat of arms of the House of Orange originated here. The principality was incorporated into France in the 18th century. Since 1963 Orange has been a member of the Union of Orange Cities.
Duchy of Nassau
Nassau began as a county; it later became a principality and finally a duchy. The House of Nassau had two branches, founded by the brothers Walram and Otto of Nassau. The present House of Orange-Nassau is descended from Otto and the Grand Ducal House of Luxembourg from Walram.
Emperor Charles V did not want a single individual – William of Orange – to inherit all the Nassau-held lands in the Netherlands and Germany. So although William of Orange inherited all the estates belonging to René de Chalon, his brother, Jan the Elder, succeeded their father as Count of Nassau and founded the Frisian branch of the Nassau family.
Many years later, however, when various branches of the family died out, all the domains of the Ottonian line came into the hands of Prince William IV. In 1795 Prince William V lost these lands to the French. In 1802 his son Willem Frederik, later King Willem I, received compensation from Napoleon for the loss of his hereditary estates and became Prince of Fulda and Count of Corvey, Weingarten and Dortmund. But in 1806 Napoleon stripped him of these German possessions as a punishment for supporting Prussia against France. After the fall of Napoleon the Congress of Vienna decided to unite all the Nassau lands in Germany in a single state, with the head of the Walram line as its duke. King Willem I was granted compensation in the form of the Grand Duchy of Luxembourg and the Duchy of Limburg.