King Willem-Alexander to visit NATO
On Thursday 17 December 2015 His Majesty King Willem-Alexander will visit NATO Headquarters in Brussels and Supreme Headquarters Allied Powers Europe (SHAPE) in Mons, Belgium. The King will be accompanied by the Minister of Foreign Affairs, Bert Koenders, and the Chief of Defence, General Tom Middendorp.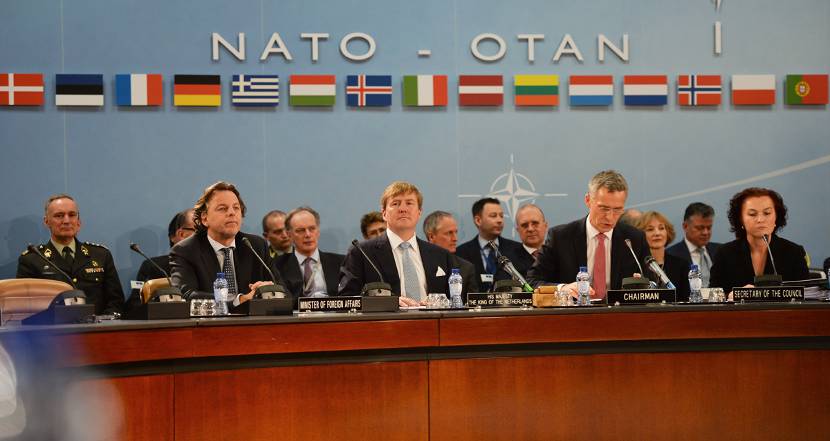 The King will start off his visit by laying a wreath at the Memorial to the Fallen at NATO Headquarters. He will then speak with NATO's Secretary General, Jens Stoltenberg. After that the King will meet with Permanent Representatives, who have a seat at the North Atlantic Council. At SHAPE the King will meet with the Supreme Allied Commander Europe, General Philip M. Breedlove, and he will be given a tour of the Comprehensive Crisis and Operations Management Centre (CCOMC).
The North Atlantic Treaty Organization was founded in 1949 with the aim of guaranteeing the security of its members on the basis of collective defence and mutual solidarity. Since the Cold War ended, the Alliance has expanded its range of activities, conducted out-of-area operations and missions and increased cooperation with a growing number of countries and organisations. The Alliance now has 28 members.
Government Information Service, no. 386