Festive dinner and public opening of Royal Palace to mark the King's 50th birthday
To mark his 50th birthday, His Majesty the King is hosting a festive dinner for 150 Dutch citizens on the evening of Friday 28 April 2017 at the Royal Palace in Amsterdam. After the dinner, the palace will be open to the general public for 50 consecutive hours. The evening's events will also be attended by Her Majesty Queen Máxima.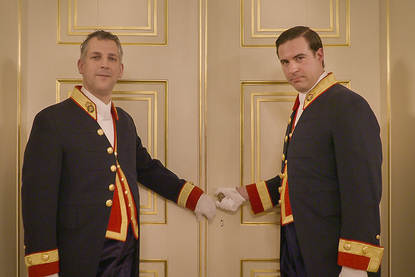 On the Royal House's Facebook page the King has invited all residents of the Netherlands who were also born on 27 April and are celebrating a so-called 'crown year' anniversary (i.e. their age can be divided by 5), to apply for tickets via the website www.wa50.nl. Applicants must be at least 20 years old. Applications for the dinner can also be made on behalf of another person. The closing date is 3 March. The 150 dinner guests will then be selected from among the applications by lottery.
After the dinner, and following a festive ceremony in Dam Square, the palace doors will open to the general public from 22.00 on Friday evening to midnight on Sunday 30 April - a period of 50 hours. A special programme about life in the Netherlands over the past 50 years will be on show.
More information about this special occasion can be found at www.wa50.nl.