Queen Máxima attending the 76th UN General Assembly
From Tuesday 21 to Thursday 23 September Her Majesty Queen Máxima will be attending the 76th United Nations General Assembly (UNGA) in New York in her capacity as the UN Secretary-General's Special Advocate for Inclusive Finance for Development (UNSGSA). This year the UNGA will take place partly on site and partly online. All non-plenary sessions – in some of which Queen Máxima will also be participating – will take place online.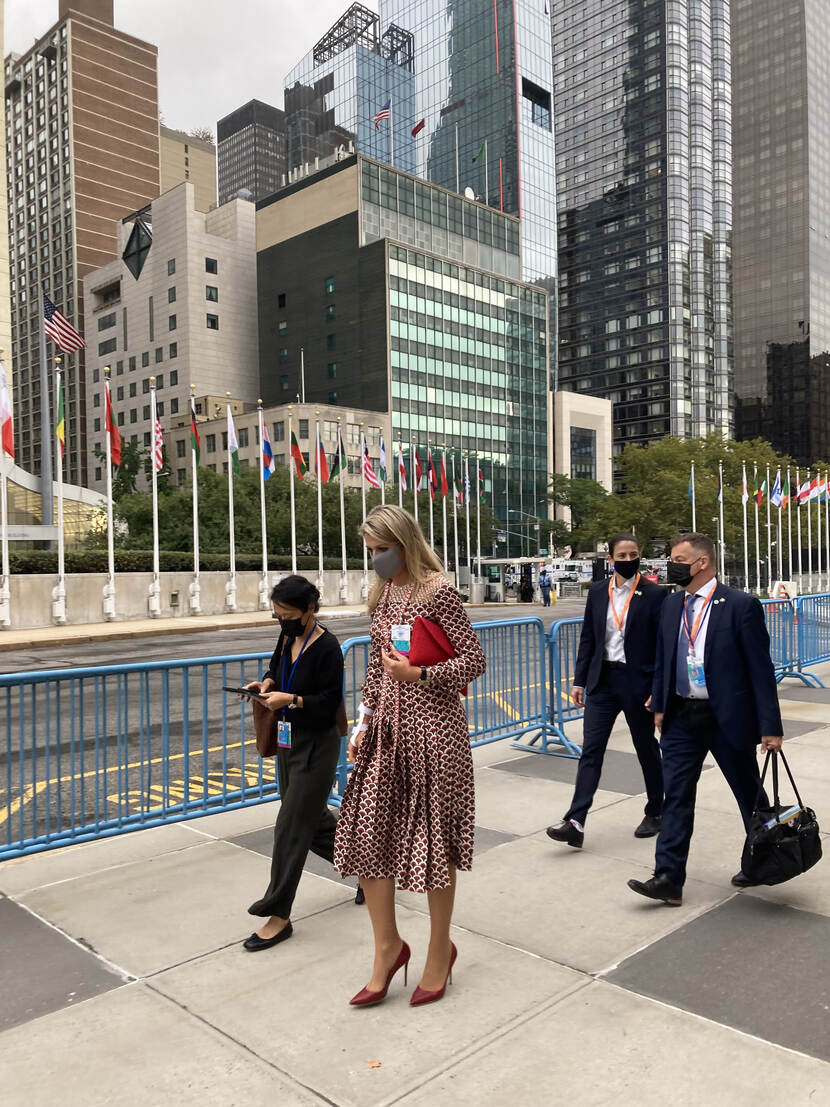 On Thursday 23 September Queen Máxima will present her UNSGSA 2021 Annual Report to Secretary-General António Guterres. This year the focus of activities has been on financial health and on the importance of access to, and the secure use of, financial services, in particular in the context of the important role played in economic recovery during and after the COVID-19 pandemic. Over the last year nearly all of Queen Máxima's UN activities have taken place online, including three country visits with Côte d'Ivoire, Togo and Senegal in 2021 (Government Information Service news items 182, 113 and 13). On 23 September Queen Máxima will also meet with the ambassadors of Indonesia, Peru and Tanzania, co-chairs of the Group of Friends of Financial Inclusion. This is an informal group of UN ambassadors representing more than 35 countries working actively to improve financial inclusion. Queen Máxima will have a number of bilateral meetings in New York with government representatives of countries with which she has regular contact in the framework of financial inclusion, and with other partners. 
In addition, on 28 September Queen Máxima will be holding an online speech to mark the opening of the event 'Digital Financial Inclusion for Women in Africa: A Path to Recovery, Resilience and Innovation', being organised by the Partnership for Women's Digital Financial Inclusion in Africa, launched when France chaired the G7. Other speakers include French finance minister Bruno le Maire and Melinda French Gates, co-chair of the Bill & Melinda Gates Foundation. The event will address the need for institutions and organisations to work together to improve opportunities for economic development for women in Africa. Digital financial services are an important part of this. Last year Queen Máxima also delivered an online speech at the UNGA on this subject (Government Information Service news item 165, 2020). She has previously met with Bruno Le Maire to discuss the importance of women's economic empowerment and the role the G7 can play (Government Information Service news item 300, December 2019).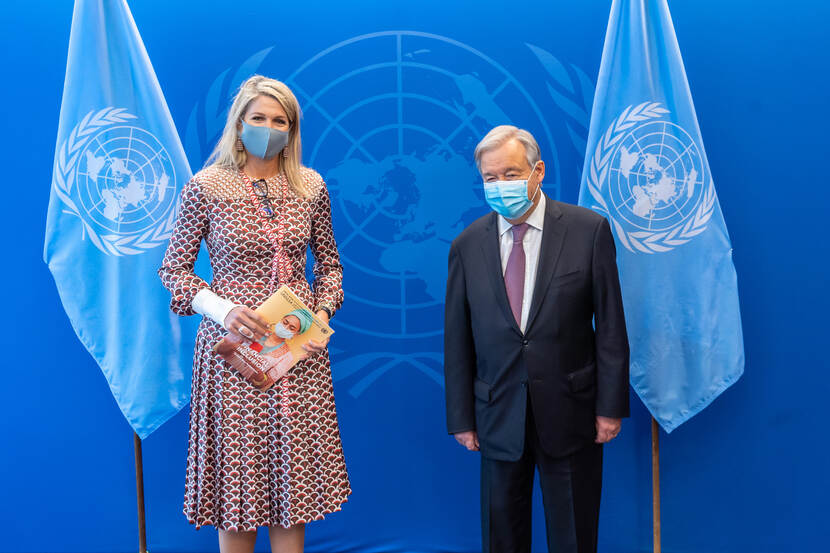 Also on 28 September Queen Máxima will be the final speaker at the opening session of the ILO event 'Financing for Development in the Era of COVID-19 and Beyond', an online meeting of heads of state and government focusing on job creation, social security and poverty reduction. Other speakers include UN Secretary-General António Guterres, Prime Minister of Canada Justin Trudeau, Prime Minister of Jamaica Andrew Holness, ILO Director-General Guy Ryder and UN Deputy Secretary-General Amina Mohammed.
Since 2009, Queen Máxima has been working worldwide in her capacity as the UNSGSA to make financial services available to all, including low-income groups and small and medium-sized enterprises, thus enhancing their opportunities for economic and social development. She has been honorary patron of the G20 Global Partnership for Financial Inclusion (GPFI) since 2011.