King Willem-Alexander (b. 1967)
Prince Willem-Alexander succeeded his mother, Queen Beatrix, in 2013.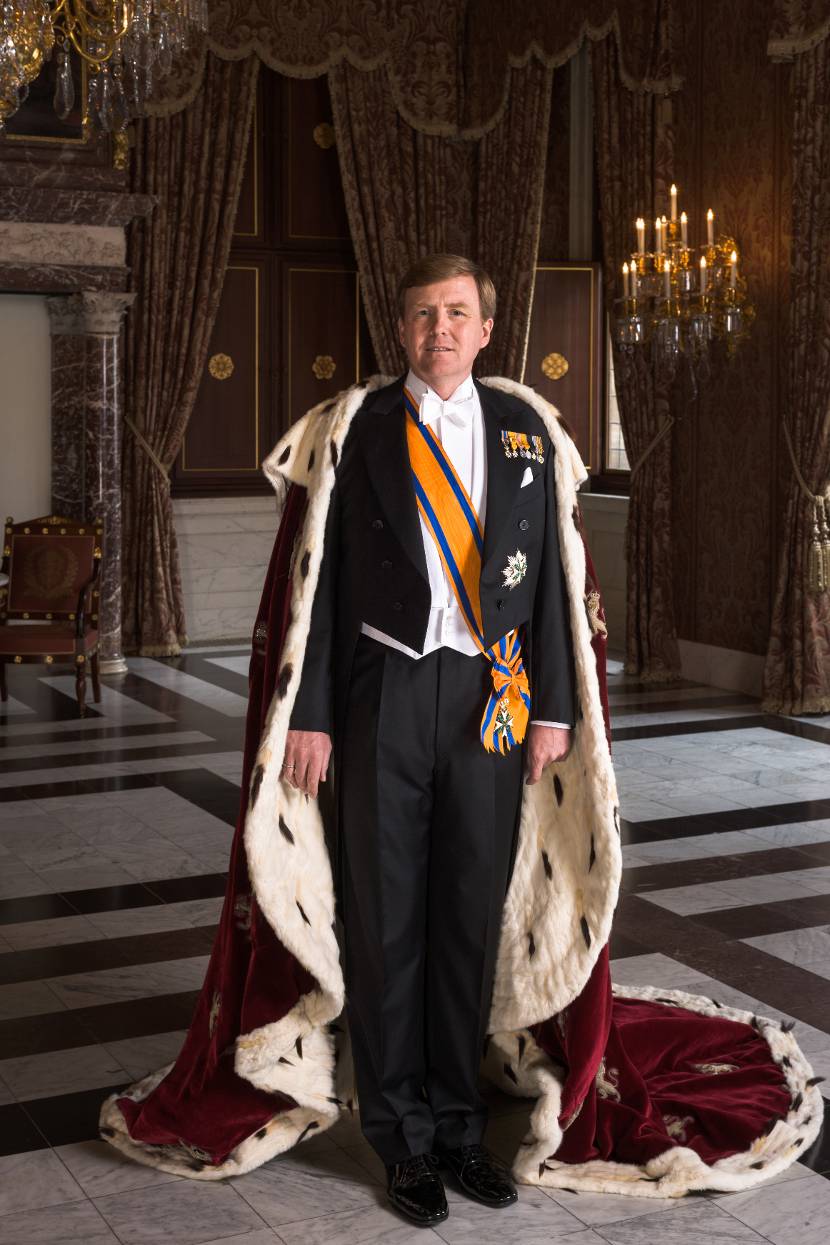 In 2002 he married Máxima Zorreguieta. They have three daughters: Catharina-Amalia, the Princess of Orange (b. 2003), Alexia (b. 2005) and Ariane (b. 2007).
In 2003 the family moved to Eikenhorst on the De Horsten estate in Wassenaar. Like his mother, the King uses Noordeinde Palace in The Hague as his place of work.
Before ascending the throne, King Willem-Alexander held a number of posts and was involved in a range of activities reflecting his commitment to Dutch society, including water management, infrastructure and ICT, sport and defence.