Queen Juliana (1909-2004)
Queen Juliana reigned from 1948 to 1980, a time of major changes in Dutch society, including post-war reconstruction, student unrest in the 1960s and 1970s and the oil crisis in the mid-1970s. Queen Juliana's informal manner and concern for social issues won her great popularity.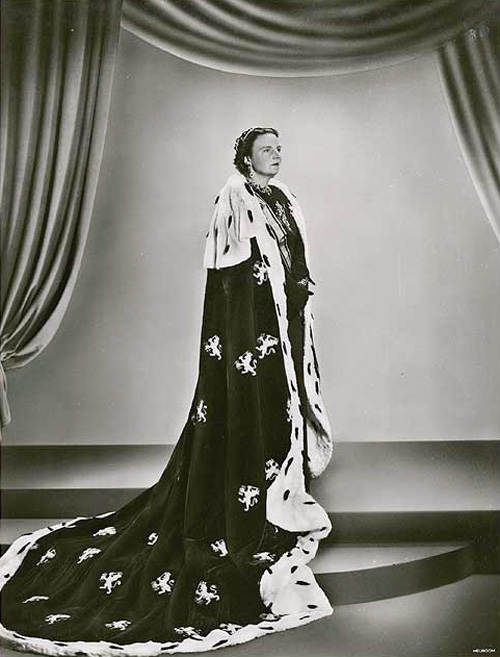 In 1937 Princess Juliana married Prince Bernhard of Lippe-Biesterfeld. They had four daughters: Beatrix (b. 1938), Irene (b. 1939), Margriet (b. 1943, in exile in Canada) and Christina (1947-2019). Both before and after the Second World War, the family lived at Soestdijk Palace.
Queen Juliana died on 20 March 2004 and Prince Bernhard on 1 December of the same year.