Queen Máxima to address the University of Cambridge Judge Business School
On the morning of Friday 29 June Her Majesty Queen Máxima will address the Cambridge Centre for Alternative Finance (CCAF), part of the University of Cambridge Judge Business School, in her capacity as the UN Secretary-General's Special Advocate for Inclusive Finance for Development. The theme of this year's annual CCAF conference is 'Reimagining Alternative Finance: Global Perspectives, Local Insights'.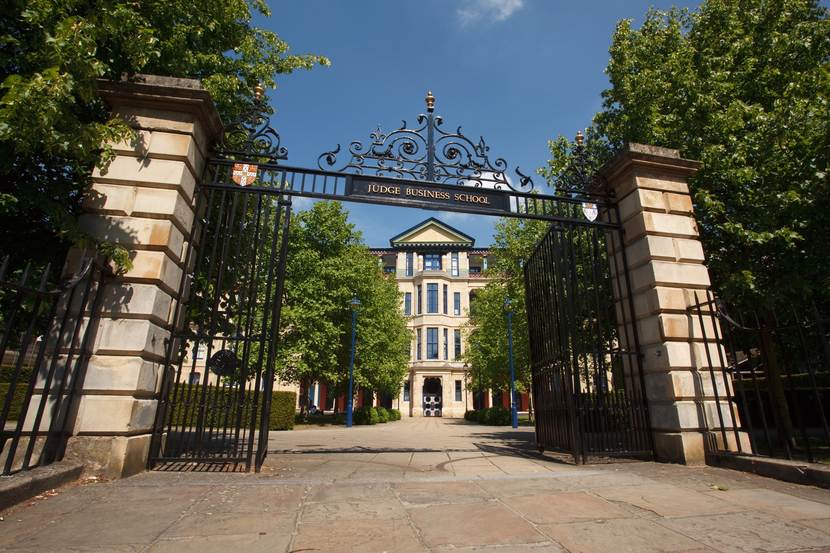 The international conference will be attended by industry leaders, policymakers, academics and regulators. As UN Special Advocate Queen Máxima will speak on improving access to financial services, including current or savings accounts, insurances, loans and pensions, giving people a means to invest in their future and protect themselves against financial setbacks. This, in turn, will promote sustainable financial development. One of the areas the Queen will be focusing on in her speech is FinTech, a range of new, innovative technologies for delivering financial services. FinTech offers considerable scope for making these services accessible and more customer-oriented, thus increasing their use. One important precondition is that legislation is in place to guarantee security and privacy. At the same time, however, overly strict legislation could limit uptake.
Other speakers at the conference will include Greg Medcraft, Director of the OECD Directorate for Financial and Enterprise Affairs, Miriam Koreen, Deputy Director of the OECD Centre for Entrepreneurship, SMEs, Regions and Cities, and Professor Njuguna Ndung'u, former governor of the Central Bank of Kenya. Representatives of the Asian Development Bank, International Finance Corporation, the World Bank Group, the European Securities and Markets Authority and the Netherlands Authority for the Financial Markets will also contribute to the programme. The main focus will be on the importance of alternative forms of finance as a means of improving the global growth and development of SMEs. Various organisations, including the World Bank, believe that this will boost sustainable economic growth and employment.
The Cambridge Judge Business School was established in 1990. It takes the latest thinking in academia and professional practice and transforms it into day-to-day technology that benefits people, organisations and society in general.
Queen Máxima was appointed the UN Secretary-General's Special Advocate in September 2009. In this capacity she advises on access to financial services and is committed to making them available to everyone, worldwide. This, in turn, contributes to the development of low-income groups and the SME sector. Since June 2011 Queen Máxima has also been honorary chair of the G20 Global Partnership for Financial Inclusion (GPFI).