Queen Máxima visits Washington DC and New York
From Tuesday 22 March to Thursday 24 March, Her Majesty Queen Máxima will be visiting Washington DC and New York in her capacity as the UN Secretary-General's Special Advocate for Inclusive Finance for Development (UNSGSA). Financial health and the contribution of (digital) financial inclusion to economic recovery in the wake of the COVID‑19 pandemic are among the most important topics she will be discussing.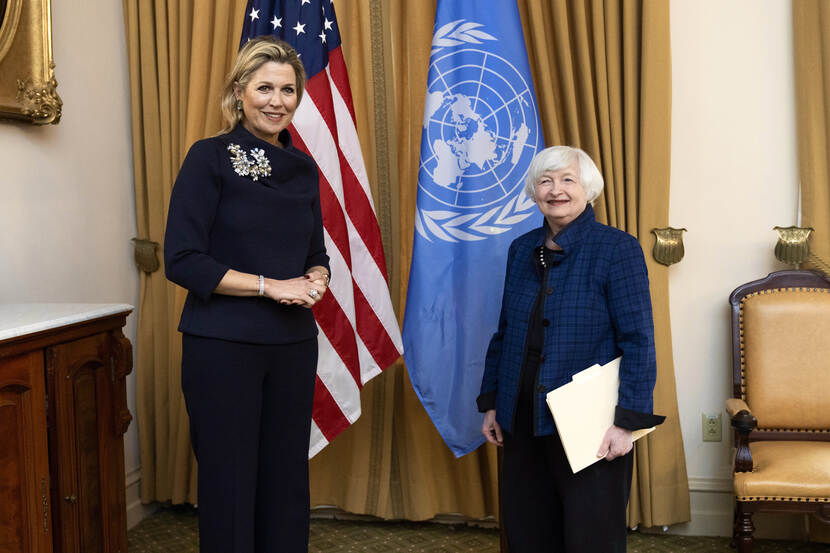 On Wednesday 23 March, Queen Máxima is set to meet with US Secretary of the Treasury Janet Yellen. They will discuss the importance of being able to measure financial health when it comes to government and supervisory policies. In 2020, Queen Máxima launched the Financial Health Working Group, which defines financial health as the extent to which a person or family can meet their short-term financial obligations and needs, has the resilience to absorb financial shocks, is on track to reach their financial goals (e.g. saving for education) and feels secure in their financial future. Queen Máxima and Secretary Yellen previously met briefly at the G20 summit in Rome.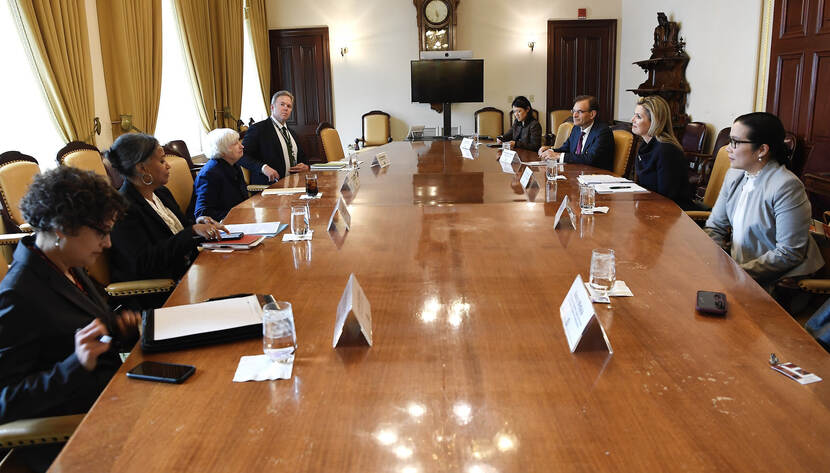 While in Washington Queen Máxima will also meet with representatives of international development organisations with whom she works in her capacity as UNSGSA. This includes the heads of the International Monetary Fund and the Consultative Group to Assist the Poor, and the Managing Director of Development Policy and Partnerships at the World Bank. She also has a meeting with the Acting Comptroller of the Currency. The Office of the Comptroller of the Currency is an independent bureau of the Treasury Department that supervises all national banks.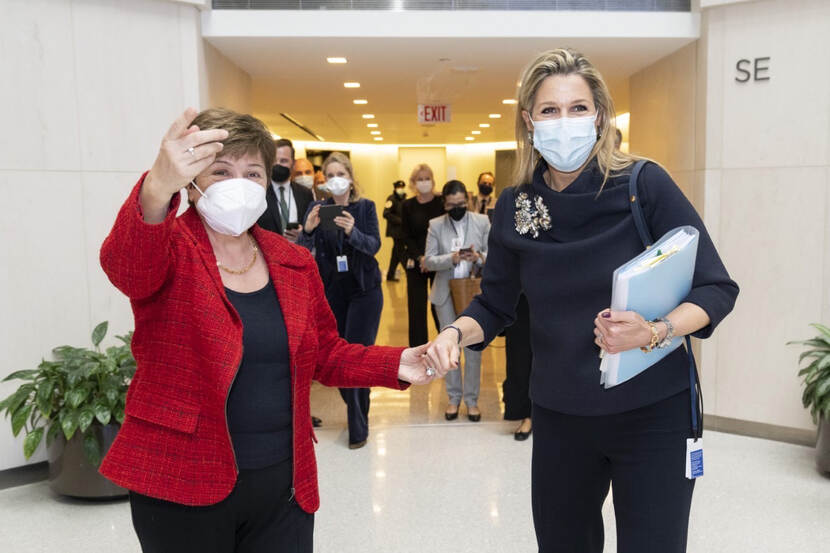 On Thursday 24 March, Queen Máxima will be in New York to meet with UN Secretary-General António Guterres regarding the UNSGSA's vital work, to which the coronavirus crisis has added an extra dimension. She will also meet with the UN Assistant Secretary-General and Director of the Bureau of External Relations and Advocacy of the United Nations Development Programme (UNDP), and representatives of the three co-chairs of the Group of Friends of Financial Inclusion, Indonesia, Peru and Tanzania. Queen Máxima will also participate in a round table on financial health in private sector financial services, organised by the Financial Health Network, which is part of the Financial Health Working Group.